The new color scheme is called "Gypsum", inspired by Jeremy Lin's blessings written by relatives and friends graffiti on the plaster during Jeremy Lin's injury.
The whole pair of shoes is mainly white, and what attracts players' attention is the black graffiti embroidery on the shoes. The design is quite exquisite, but it is full of street feeling. It also reminds people of the warm little story about this detail.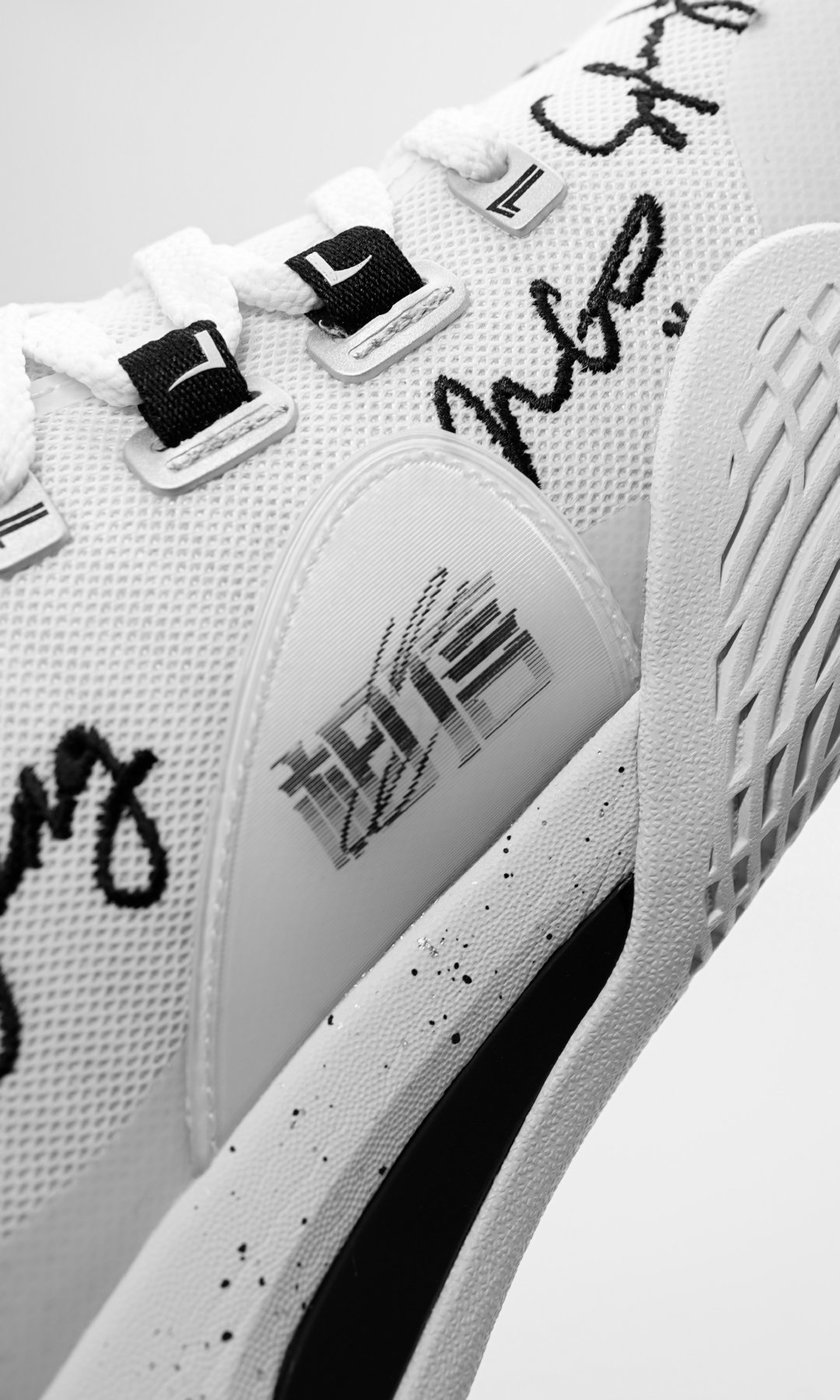 In addition, it is worth mentioning that the silver anti-rollover TPU part of this pair of shoes also leaves room for DIY for everyone. After starting, players can play at will and create exclusive small details.
At present, no more information has been released about this pair of shoes, friends who like it can pay attention to it, and it is expected to be released soon.